ALL ABOUT LAUREN...
That's me, I'm Lauren! And you're probably wondering who I am and why I'm qualified
to lead you through your career transition.

Hey, I get it! Most of you haven't met me yet - so for now, I'm just a stranger on the internet.
But let's change that. Here's a little bit about me, where I've been, and why I love helping women
like you transform their careers.
MY COACHING KNOW-HOW

Let's get the technical stuff out of the way.
I am a …



Career Design Coach


Certified Digital Career Strategist (CDCS)


Certified Professional Resume Writer (CPRW)


Member of the Professional Association of Resume Writers
and Career Coaches (PARWCC)


Graduate of the International Coach Academy's two-year
Certified Coaching Training Program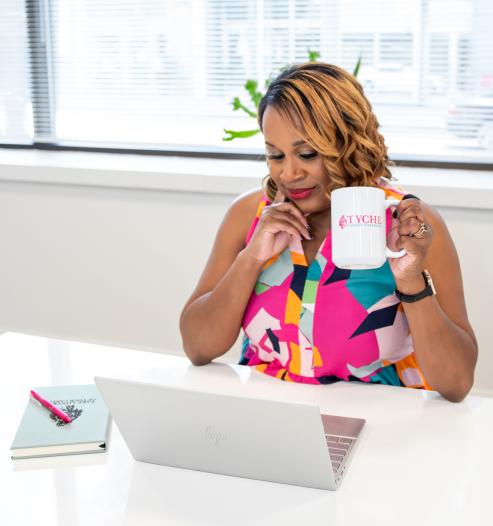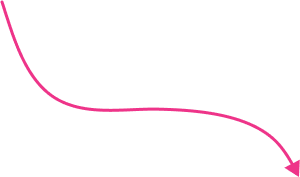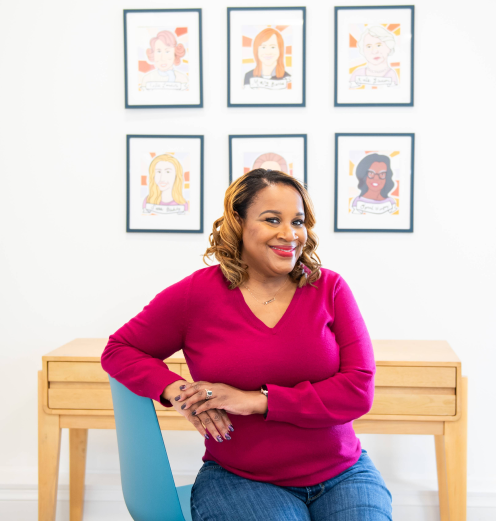 A LITTLE MORE ABOUT ME

Acronyms aside, let's get to know each other better.
I am also a …




Loud and proud alumna of Wellesley College


New York Law School Alumna


Licensed attorney


Realistic, practical, and optimistic woman


Lover of wine, books, podcasts, and drag queens


Mom of adorable, curly-haired twin toddler boys


Pet parent of a ginormous dog, Caesar the Boerboel


Wife to a great guy


Seriously. I have been where you are now.

My life and my career have taken me down some crazy paths - and I wish I'd had a roadmap guiding
me through it all. I've felt the frustration, the desperation, and the drive to do more... to be better...
to find the fulfilling career that we're all looking for.

When I built my coaching business, I had to navigate a series of career pitfalls all on my own.
I did the networking, self-promotion, business building, and all of that dirty work to make a change...
And now, here I am. I'm on the other side of it all, and I am FINALLY happy, successful, independent, and free
Now, I have the privilege of helping other women - like you - achieve the same thing.
Before I began coaching, I got laid off not once... not twice.. but THREE times! And each time, I had to figure out
how to pivot, start again, and redesign my career to hone in on a path that was truly right for me.

It took time and plenty of effort, and more than a few tears were shed along the way. But here I am, and I am finally
reaping the fruits of my labor. You deserve to do the same. Well, not the crying so much part but the reaping the fruits of your labor part! LOL

I see myself in my clients: smart, ambitious, women just like you who want to make a change but aren't sure where to start.
I know how hard it can be, and that's why I have dedicated my career to coaching.
You don't have to navigate this alone. I'm here to help.

Together, we will create a detailed career plan to set you up for success.
We will discover your strengths, passions, and skills in order to find the path that will allow you to excel and fulfillment.
You deserve all of that and more - so let's make it happen.

It's time to take control of your career... let's start today.



YES! I'D LIKE TO LEARN MORE ABOUT YOUR SERVICES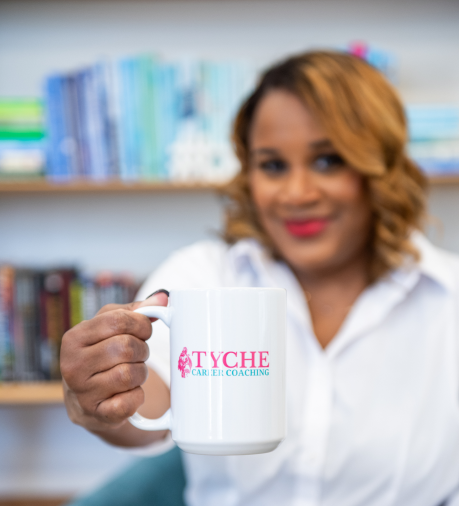 I founded Tyche Career Coaching with the mission of empowering women to embrace fulfilling careers aligned with their passions and aspirations.

Through personalized coaching, mentorship, and advocacy,
Tyche provides comprehensive support tailored to guiding women through transformative career shifts. I am committed to creating a safe and inclusive space for women to explore their unique strengths, overcome challenges, and make informed decisions about their career journeys.

I strive to equip women with the tools, confidence, and resources necessary to pursue their desired career paths and create a future of professional fulfillment.
Together, we can break down barriers, foster equality, and empower women to unlock their limitless potential.
Let's do this together!
WAIT...
WHO THE HECK IS TYCHE?
Hold on a second… if I'm Lauren, who on Earth is Tyche?

You're not the only one thinking it!
I get this question from clients all the time.

Tyche is the Greek goddess of fame, fortune, and destiny.
I named my coaching practice after her because I want my clients and myself to channel everything that she represents. We can be the goddesses of our own career destinies… just like Tyche.

I always have my own Tyche statue on my desk at home. Having her there brings me luck and keeps me focused on what's really important: Taking control of my own destiny. And that's exactly what I'll help you do, too.