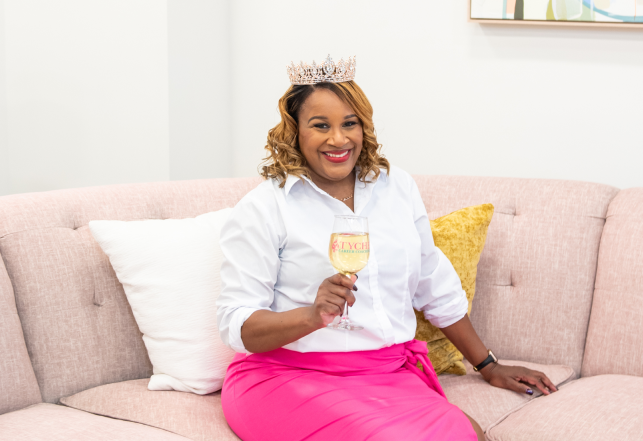 Career Transition Road Map
I hear you're feeling nervous and unsure about your career transition journey. That's totally normal!

But don't worry, I've got you covered. I've created a roadmap to help you take your career from where you are now to where you want to be.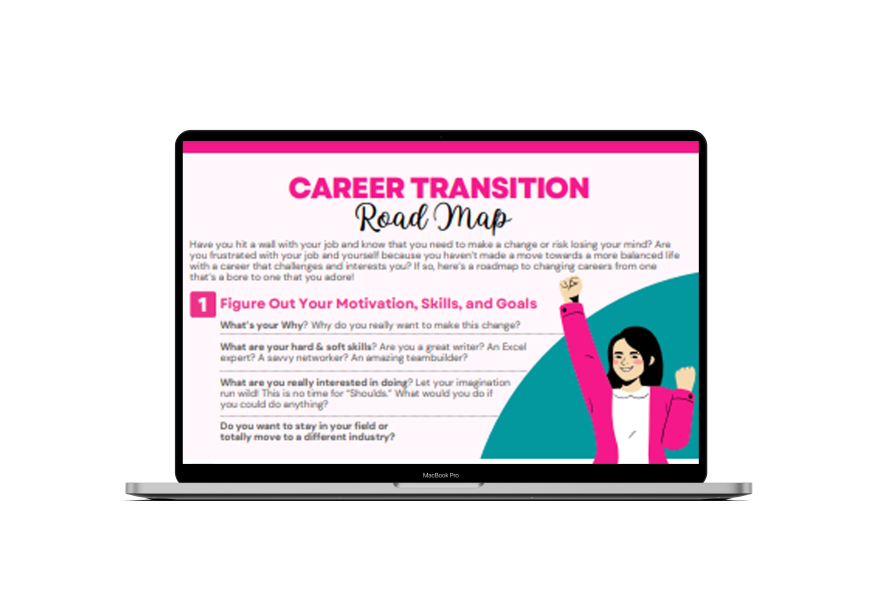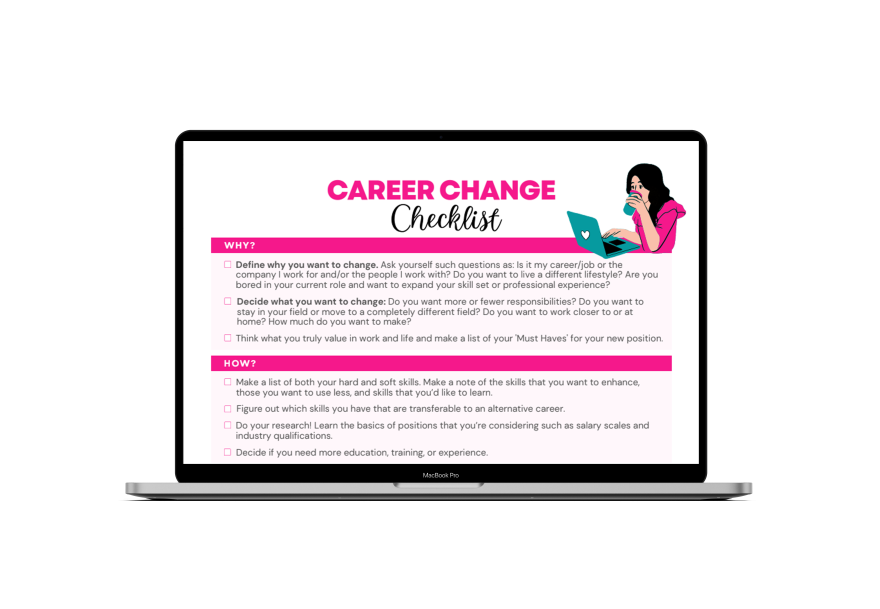 Career Change Checklist
I've put together a checklist that can help you determine if you're ready to make a career change, and if so,
what steps you need to take next...

Just click the download button
to access the checklist -
you're in good hands!


Resume Tip Sheet

You've finished writing your resume, right?

It's perfect and ready to go, riiiiight? Let's just double-check.

I've compiled some helpful tips that I've learned in my more than 10 years of experience as a Certified Resume Writer. One-click is all it takes to access the tip list – I've got you covered!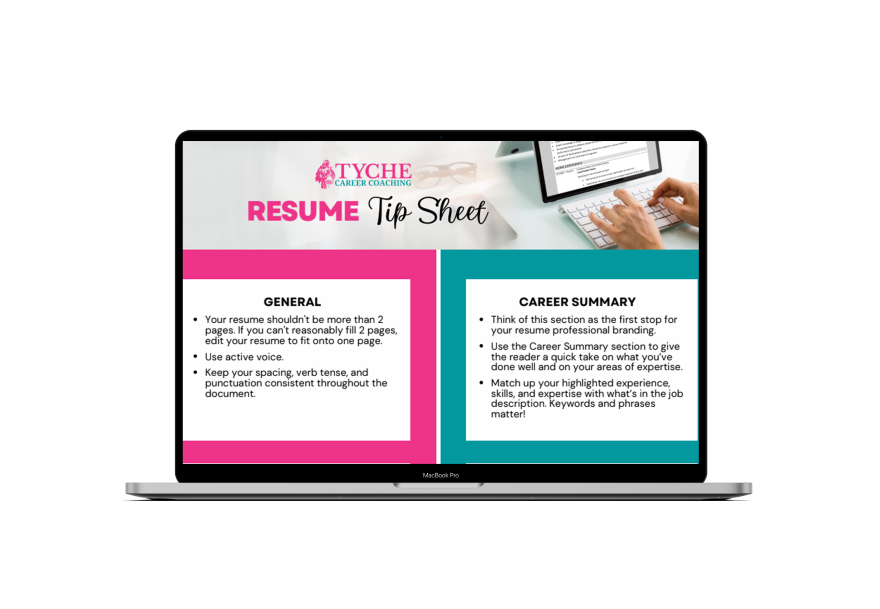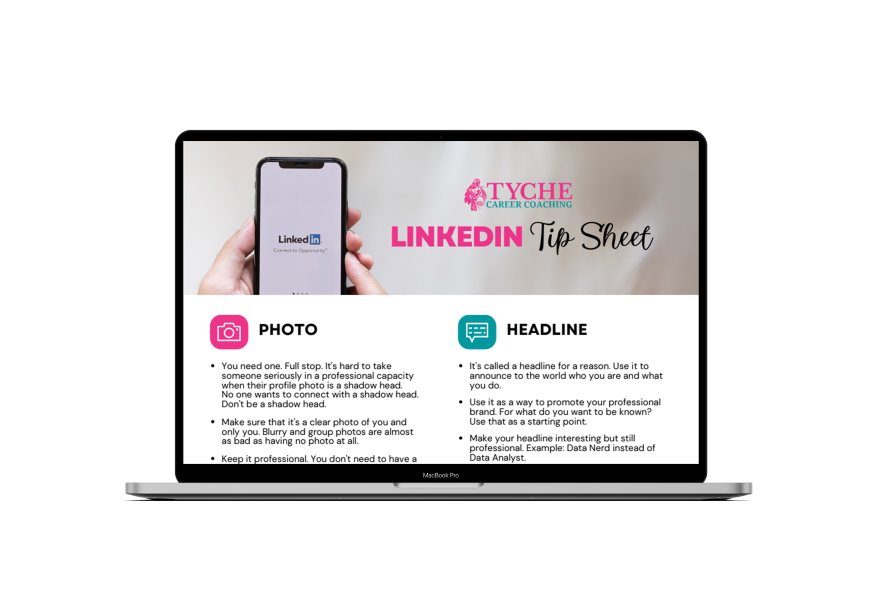 LinkedIn Tip Sheet

Did you know that LinkedIn is the go-to platform for recruiters, with over 7 out of 10 using it to find job seekers?

I want to help you optimize your LinkedIn profile and help make you a LinkedIn success story.

Just click the button to access my LinkedIn tip sheet and make sure you're on the right track!




Join me on my Tyche Talks on LinkedIn where I invite industry experts to talk about career, finance or other helpful topics that I believe would benefit my LinkedIn audience.

I've had my own share of struggles not only in the career aspect so I've dedicated myself to helping others
by hosting FREE talks via LinkedIn Live.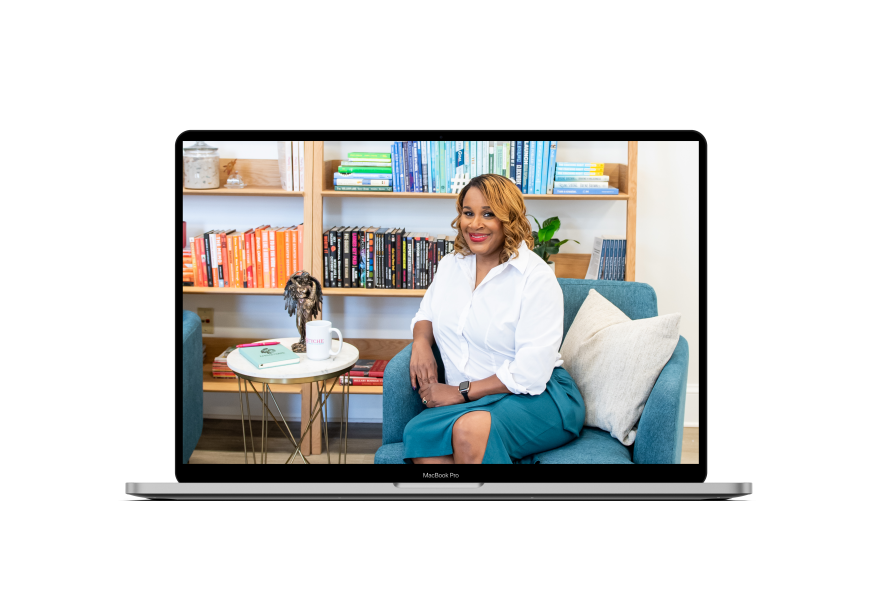 PERKS OF JOINING MY LINKEDIN LIVE
Get stay-up-to-date and expert advice
Stay up-to-date on the latest trends in career change and other aspects in life
Learn from experts in different industries
Get insights from the invited guest speakers who are experts from different industries.
Ask questions and get answers
Get your questions answered to help you gain more clarity.
Don't worry if you can't make it to the live talks. I've got you covered!
You can watch my past talks on my YouTube channel.

Here are a few of them: